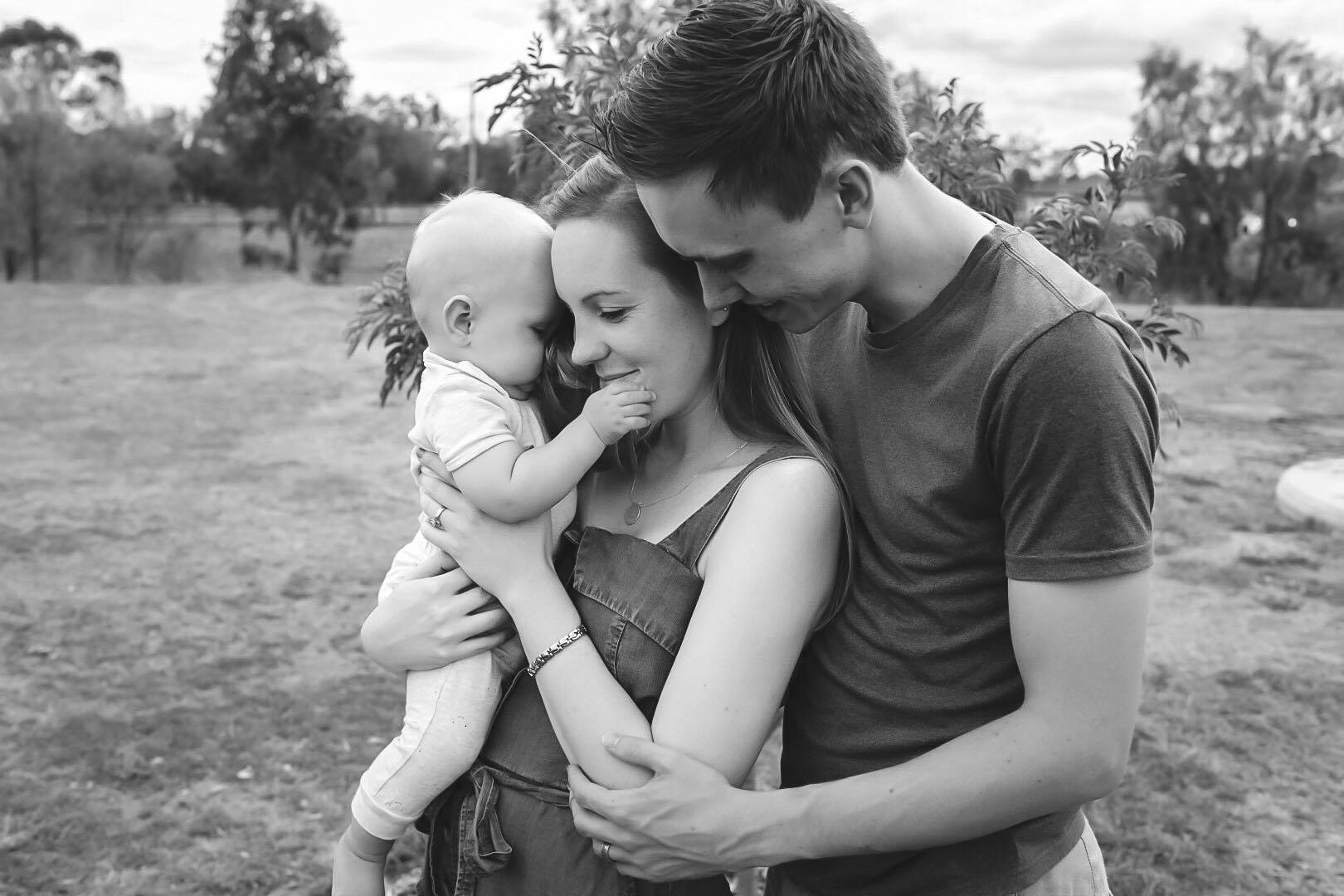 First of all - you're all asking the question.
Ploetz - it's pronounced 'Platz.' And that's just my maiden name. I married into a Swiss family so the married name
is even more complicated!
​
Thanks for checking out my website and welcome!
I'm Grace (the woman in the photo above), that's my husband Shane (grown human next to me) who I met in high school and our son Stellan (that scrumptious little boy eating my hair).
​
When I asked Shane to help me proof read this - he described me as a living oxymoron. Relaxed but full of energy, a tad bossy but kind and always accommodating to the needs of all my individual clients.
​
Throwing back to the 90's, I grew up in rural QLD on a dairy farm with my parents and two younger sisters. I studied photography as a 'gap year' in 2010 after graduating high-school and never looked back!
I fell in love with pursuing my creativity and love that now I am a mum I can spend precious time at home while capturing and creating precious memories for other families.
Originally I focused on family portraiture but expanded to newborns and weddings soon after. I strive to always capture moments and memories rather than poses. I'd love to meet you and tell your story.
Please head to the 'Contact' tab above and fill out a contact form - I will get back to you as soon as possible! :)
​
Above photograph taken by 'The Heart Of Motherhood'